With three No. 1 hits under his belt that The Washington Post notes are "packed with detail" from his billion-streamed debut for MCA Nashville, Home State, singer/songwriter and 2020 ACM New Male Artist of the Year nominee Jordan Davis now eagerly turns the page to his next chapter with four new songs for fans. And it's his retrospective "Almost Maybes," a light-hearted salute to the things in life that don't work out in exchange for those that do, that leads as the EP's first single, available everywhere today, May 8 ahead of Jordan Davis, the EP, which arrives Friday, May 22.
"This is one that feels universal. For the few things in life that do fall into place and work out; there are a lot more that don't," shares the Louisiana native of his lead single. "This is for those times, the 'almost maybes.'"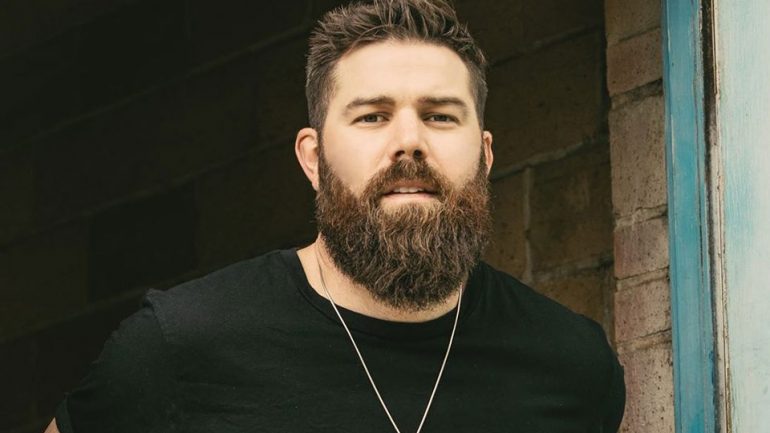 The artist Rolling Stone and Billboard named an "Artist to Watch" early on in his career penned the track alongside songwriting heavy-hitters Hillary Lindsey and Jesse Frasure. Davis initially debuted "Almost Maybes" on his recent headlining Trouble Town Tour where night-after-night he watched fans across the nation embrace its message:
Here's to the almost so close
It's over out of the blues
Here's to the hey I think we need to talk
And the it ain't me it's you's
Here's to the tears and beers 
And wasted years on the weeds that look like daisies 
I wouldn't be sitting here next to you
If it weren't for the almost maybes
Davis' forthcoming EP, much like its creator, toes the rare line between commercial relatability and intricate songwriting. From the reflective to the feel-good, both exist simultaneously in Davis and his self-titled EP, produced by Paul DiGiovanni.
"Almost Maybes" follows Davis' recent releases like the deeply personal "Detours," a collaboration with popstar Julia Michaels for "Cool Anymore" and tour title-track "Trouble Town." And as Forbes recently noted, "the hits just keep coming" with recent single "Slow Dance in a Parking Lot" hitting No. 1 on the Country radio charts after back-to-back No.1 hits "Singles You Up" and "Take It From Me."
Jordan Davis EP Track-list
"Almost Maybes"
"Church In A Chevy"
"Ruin My Weekend"
"Little Lime"
"Detours"
"Cool Anymore" (ft. Julia Michaels)
For additional information, visit jordandavisofficial.com. Follow Jordan on Instagram, Twitter, and Facebook.
About Jordan Davis
MCA Nashville's Jordan Davis has been named an "Artist to Watch" by Billboard, Rolling Stone, CMT, Pandora, Shazam, Amazon Music, Sounds Like Nashville, The Tennessean, SiriusXM, Whiskey Riff, and more. A Native of Shreveport, Louisiana, Davis graduated from LSU and briefly pursued the path of his degree working as an environmental consultant; however, his passion for music and songwriting eventually compelled him to move to Nashville in the summer of 2012. Davis' debut album Home State has accumulated 1 billion streams worldwide and features his recent No. 1 hit single "Slow Dance In A Parking Lot" as well as two recent back-to-back hits Double Platinum-Certified "Singles You Up" and Platinum-Certified "Take It From Me." In 2019 Davis won Best New Country Artist at the iHeart Radio Music Awards and was a nominee for ACM New Male Artist of the Year. He was also named Billboard's Top New Country Artist of 2018 as well as Country Aircheck/Mediabase's Most Heard New Artist of 2018, all ahead of his 2020 ACM New Male Artist of the Year nomination. The hitmaker recently released a collaboration with GRAMMY-nominated artist Julia Michaels titled "Cool Anymore." The track was written by Jordan and Julia along with Nicolle Gaylon, Ross Copperman and Emily Weisband and is one-of-six new songs off his forthcoming May 22 self-titled EP. The singer/songwriter has previously toured with the likes of Rascal Flatts, Jake Owen, Kip Moore, Brett Young and Old Dominion. Davis recently headlined his Trouble Town Tour hitting over 20 cities including Los Angeles, Atlanta and Denver with up-and-comers Kassi Ashton and Hailey Whitters on select dates. For additional information, visit www.jordandavisofficial.com.