CMNI have discovered that Jason Aldean's is to open his very own restaurant and bar in Nashville.
Jason Aldean's Kitchen + Rooftop Bar, a four-story complex in the heart of Nashville's famed Broadway, is set to open its doors in June.
Boasting 27,000 square feet of space, six bars, 250 dining seats music blasting on every floor, the establishment has been a longtime goal for Jason. "It's pretty cool to finally have my own spot downtown where people can go and have a good time," he says. "We've been working on this for a while and I'm looking forward to having everyone in town for CMA Music Fest help break it in."
The menu will contain at least two items using Aldean's songs in the name (Hicktown Mini Bison Burgers and Big Green Tractor Tacos) and six cocktails named after Aldean's hit singles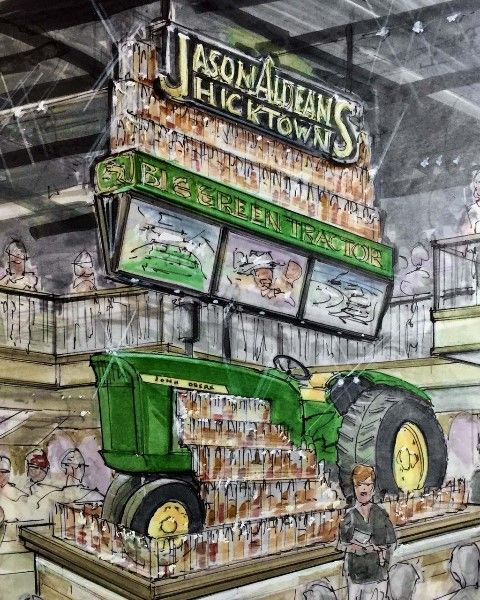 Additionally, Jason Aldean's Kitchen + Rooftop Bar will feature the largest outdoor patio on Broadway as well as an indoor 1961 4020 John Deere tractor, in homage to Jason's No.1 smash "Big Green Tractor."
Fans will also be treated to giant video walls, a number of sporting events and a menu full of Southern-cooking favorites.