Seven-time GRAMMY® Award winner Carrie Underwood celebrated her 10th Anniversary as a Grand Ole Opry member with an appearance on the Opry Friday night (May 11th) at the Grand Ole Opry House. Carrie was inducted into the Opry family on May 10, 2008 by Opry member Garth Brooks.
In March 2008, Underwood was surprised with her membership invitation by Opry member Randy Travis after she performed her #1 hit "I Told You So," a song written and originally recorded by Travis. After hugging a shocked and emotional Underwood, Travis said, "That's a better performance than I will ever do of that song. Thank you. I'm honored."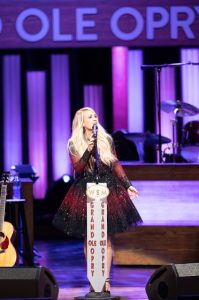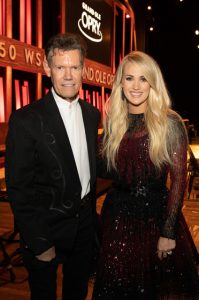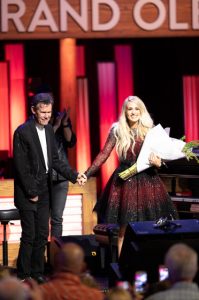 Tonight, after again performing "I Told You So", Underwood was surprised when Travis made another appearance to congratulate her on 10 years of Opry membership. Underwood said, "Ten years have flown by. I knew from the moment God blessed me and let me sing country music that I wanted to be a part of this place. Thank you for being here."
Underwood, whose new album Cry Pretty will be released by Capitol Records Nashville on September 14th, is also scheduled to play two shows at the Opry on June 5th as part of the Opry's kick off to CMA Music Festival. Opry members Terri Clark and Chris Janson, plus newcomer Ashley McBryde are also scheduled to perform.
We have one word to describe @carrieunderwood's 10th #Opry Anniversary celebration Friday night … P E R F E C T! ✨ pic.twitter.com/VgMjed5v7W

— Grand Ole Opry (@opry) May 14, 2018