Following its premiere on US music channel CMT yesterday, GRAMMY-nominated singer-songwriter Cassadee Pope has released the latest in a series of performance videos from her 2020 acoustic album Rise And Shine; a stripped-back version of fan favourite 'California Dreaming', which finds her harmonising with Sam Palladio in front of a fittingly nostalgic summer scene, projected on a large screen behind them.
Directed by Lee Goff, and complete with palm trees and shots of the ocean, the video provides the perfect backdrop for the song, which the Platinum-certified artist co-wrote with Shane Stevens (Ariana Grande, Meghan Trainor, Carrie Underwood) and Alex Kline (Mitchell Tenpenny, Maggie Rose, Erin Enderlin), with lyrics lamenting a failed romance:
"This Nashville night is where I should be /
But my soul keeps searching for my California dream."
Produced by Pope with Todd Lombardo, the new album has received wide acclaim, with People describing "an intimate aesthetic that showcases her vocal gifts," and Forbes noting: "Pope's singing is marked by its clarity – fitting, as her emotion is exposed." The final video in the series, for title track and current UK/European single 'Rise And Shine' will be released just before the end of the year, on December 23rd.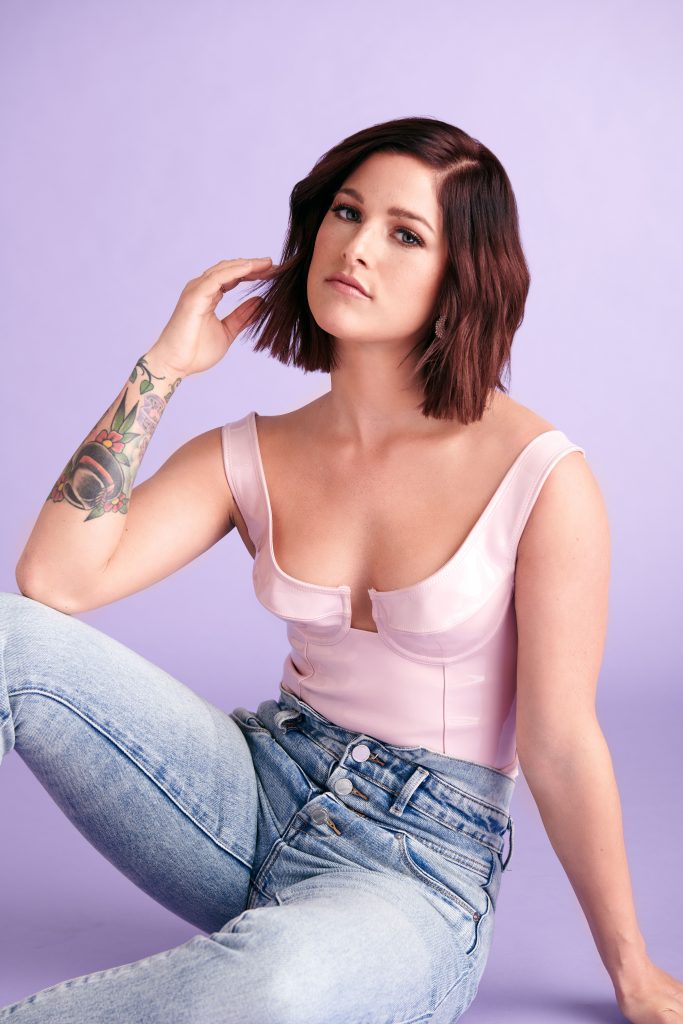 Additionally, Cassadee Pope is one of the first artists to have been announced for the forthcoming The Long Road festival in the UK scheduled for September 10th-12th 2021. Watch the video for 'California Dreaming' here.
ABOUT CASSADEE POPE:Cassadee Pope is a GRAMMY-nominated, Platinum-certified singer-songwriter who recently released her first acoustic solo album. Co-produced by Cassadee alongside Todd Lombardo, the new project follows her second solo album, STAGES, featuring hit singles "Take You Home," "One More Red Light," and "If My Heart Had A Heart." From fronting rock band, Hey Monday, to winning Season 3 of "The Voice" and releasing her #1 debut album Frame By Frame, Cassadee has effortlessly re-arranged the lines of Country and Pop. She has experienced tremendous success throughout her career, with Platinum-selling single, "Wasting All These Tears," being awarded with "Breakthrough Video of the Year" at the 2014 CMT Music Awards and her #1 hit "Think of You" with Chris Young receiving a 2017 Grammy nomination for "Best Country Duo/Group." Cassadee has toured extensively, joining legendary artists Tim McGraw and Dierks Bentley, playing London's iconic O2 Arena during C2C: Country to Country Festival, and earning the distinction of the only Country artist to perform at 2018's Warped Tour. Cassadee performed "If My Heart Had A Heart" on the TODAY show, and toured with Maren Morris on her GIRL: THE WORLD TOUR. Cassadee continued to tour throughout the spring of 2019 as the headliner of the "2019 CMT Next Women of Country Tour," which brought the franchise outside of the U.S. for the first time ever.