With more than 11 million albums sold and over 20 charted singles in 25 years, country icon Trace Adkins releases his new EP Ain't That Kind of Cowboy via Verge Records Nashville, available everywhere now.
To celebrate the EP's release, the Grand Ole Opry member performed lead single "Better Off" from Nashville on NBC's "TODAY with Hoda & Jenna" during the 10 a.m. ET hour. Watch the full performance HERE.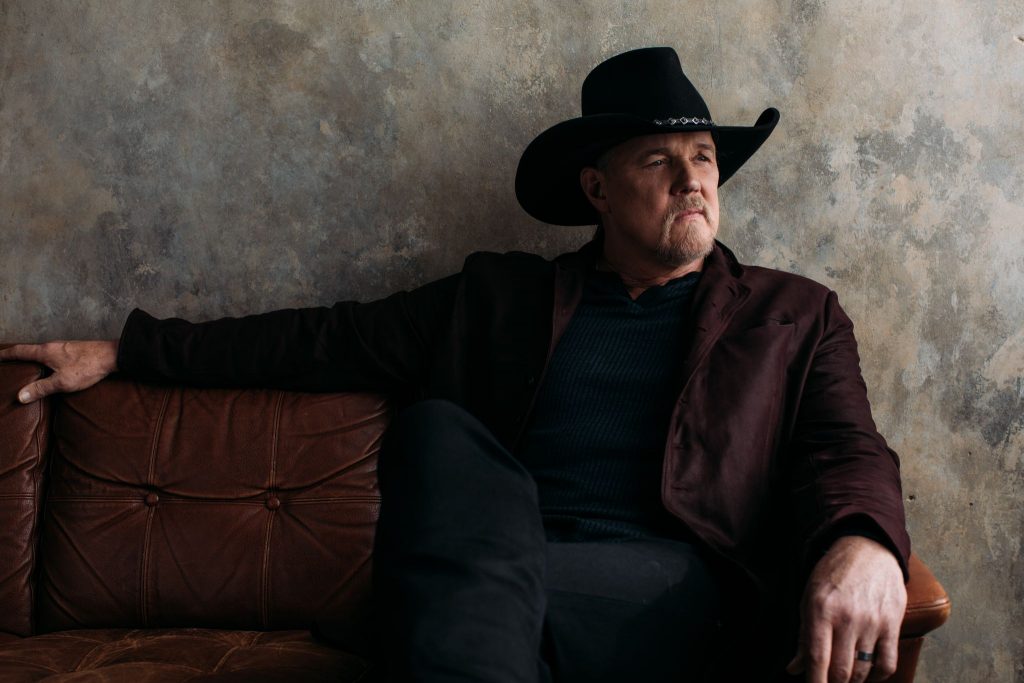 "It was a lot of fun to get back into the studio with Mickey Jack (Cones) and work with Bart (Butler) on this EP, and I couldn't be prouder of these songs from some of my favorite writers," shares Adkins. "I'm looking forward to what's to come."

Adkins' first collection of songs released on Verge Records Nashville and produced by Butler, Ain't That Kind of Cowboy features six cuts from notable songwriters Aaron Raitiere, Wynn Varble, TJ Osborne, John Osborne and Tony Lane among many more.

"There's a ballad and a couple of mid-tempos," Adkins revealed to Tennessean earlier this year. "It's a little more sedate, but not unusual for anybody that's followed my career. I love to do that stuff."

Lead single "Better Off" was released in March of this year with a video premiere on Viacom/CBS Times Square billboards, CMT, CMT Music and CMT.com, and has since garnered over 8 million streams, followed by "Mind on Fishin'" alongside a music video starring T. Graham Brown.

In August, the Louisiana-native released "Just The Way We Do It," dubbed by Sounds Like Nashville as a "new feel-good, honky-tonkin' track," with a Cajun-influenced music video featuring a party complete with a cookout, live music and a mild run-in with the law.

"I'm from the northern part of the state," Adkins shared with Tennessean. "Cajun influence really isn't as prevalent where I'm from. Still, when I started playing music, I was working with a band from Lafayette, Louisiana, and we'd go play festivals down there. I was exposed to a lot of that stuff. I always liked it. It kinda felt like home to me." 
Earlier this week, INSP announced the premiere date for Season 2 of "Ultimate Cowboy Showdown," hosted by Adkins and airing on Wednesday, Feb. 24 at 9 p.m. ET. The fan-favorite show features 14 cowboys (men and women) from all across the country, competing for a life-changing prize. The last cowboy standing will walk away with a prize package that includes a herd they can take to market, a Rawhide Portable Corral, an Arrowquip Q-Catch 87 Series Cattle Chute, the coveted Ultimate Cowboy Showdown belt-buckle, and a lifetime of bragging rights.

Ain't That Kind of Cowboy EP track listing:
"Better Off" (Hillary Lindsey/Corey Crowder)
"Mind on Fishin'" (Aaron Raitere/Wynn Varble)
"Ain't That Kind of Cowboy" (Justin Lantz/Stephen Wilson)
"Big" (TJ Osborne/John Osborne/John Pierce)
"Running Into You" (James Slater/Tony Lane)
"Just The Way We Do It" (Jeffrey Steele/Danny Myrick/Kip Raines/Bart Allmand)
Autographed copies of the EP in addition to exclusive new merchandise items are available in the Official Trace Adkins online store.

For more information and additional announcements, visit TraceAdkins.com or follow on Twitter, Facebook and Instagram @TraceAdkins.

About Trace Adkins
Towering baritone Trace Adkins has sold more than 11 million albums and charted more than 20 singles in his 25 years in Nashville, a remarkable run for one of country music's most easily identifiable stars. With over one billion spins on Pandora (10 million per month), one million followers on Spotify and nearly 200 million plays on YouTube, the Louisiana native has released his latest EP Ain't That Kind of Cowboy via Verge Records, following his 12th studio album Something's Going On in 2017. A three-time GRAMMY Award nominee, Adkins has won three Academy of Country Music Awards, including the 2009 Single of the Year Award for "You're Gonna Miss This" and Vocal Event of the Year with Blake Shelton for "Hillbilly Bone" in 2010. The Grand Ole Opry member is also an author and spokesman for the Wounded Warrior Project and The American Red Cross, for whom he raised more than $1.5 million dollars as the winner of NBC's All-Star Celebrity Apprentice. In recent years, Adkins has performed for U.S. service members across 12 USO Tours. In his 2007 autobiography, A Personal Stand: Observations and Opinions from a Freethinking Roughneck, Adkins recounts his rise to fame, brushes with death and battles with personal demons. Adkins has also acted in multiple films and television shows, playing a tough-as-nails biker in "The Lincoln Lawyer" (starring Matthew McConaughey), a desperate father in "Deepwater Horizon" (starring Mark Wahlberg), a wise oracle and tattoo artist in the family friendly film "Moms' Night Out" (starring Patricia Heaton, Sean Astin, Sarah Drew) and as MercyMe's real-life manager, Brickell, in the box office smash "I Can Only Imagine." The film was the third biggest selling movie on its opening weekend in America. His latest role was as a grandiloquent former general in the film "Badland," which was released in select theaters and on Amazon Prime Video and Apple TV in November 2019. For more information and announcements, visit http://www.traceadkins.com/ or on Twitter, Facebook and Instagram @TraceAdkins.